I know i haven't written in a very long time.
but my life has been a constant barrage of change, confusion, and hang overs.
i'm sure there are few people out there who still check up on this journal.
but i am writing this to myself. to the "cosmos"...to the internet. so as to put this out there to give myself a voice. to know that there is still a me that is somehow connected to another reality that is not my own.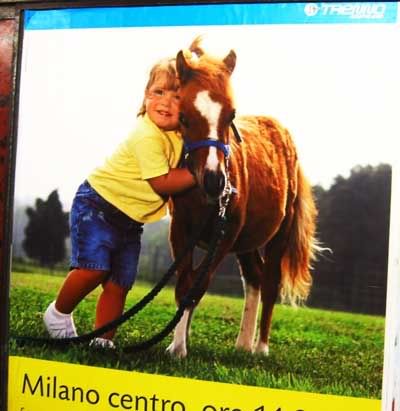 So, i don't know when the last time i wrote in this thing was. i don't have the internet at my place, so i cannot check my livejournal. I am writing this and saving this on my computer so as to later upload it.....

but, let's see...what can i say?
I am now living in Berlin. The capital of the beautiful country of Germany.

I am living in a predominantly Turkish community known as Wedding. I live in government owned international student/workers housing. On my floor are people from Vietnam, China, Zimbabwe, Indonesia, India, etc.


I hate most of them.

What am I doing in Berlin you might ask. ...

well, that is something I am trying to figure out myself as well. Originally, I wanted to travel to another country during the summer in order to escape the unbearable heat in the Inland Empire (and according to reports, I made the right decision)...

but, then I was vacillating between living in Spain or Germany, two countries that I had fallen in love with during my travels...

I had originally thought of moving to Spain, so as to practice my Spanish, and to get a job, seeing that I can actually speak the language.


But, on a trip with my friend Josh to Berlin, I decided that it was here in Berlin that i had to be...

after all, this is the capital of art and music at the moment. and it is incredibly cheap.

I now have a job/internship at an art gallery (the Jan Wentrop gallery)...I am a gallery assistant.



hmmm....i think that's all i want to say right now about this...

What i want to speak about are the last few months.

So...I will start with my trip with Brian:

As some of you know, Brian came over to visit me in "Leeds"...but what we ended up doing was having an insane travelling session through Spain, Italy, the UK, and Germany.

The first place we went to was Milan.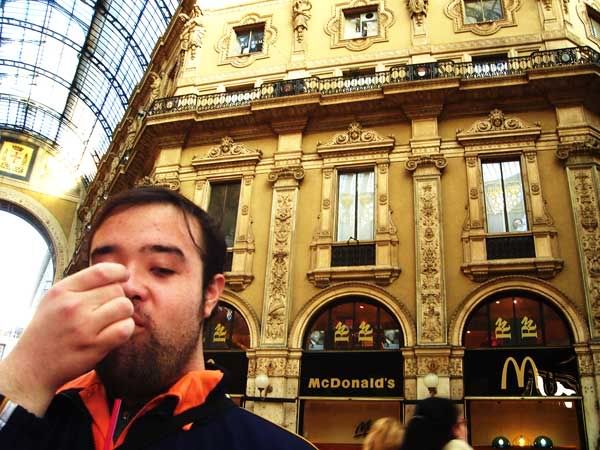 Here I am in front of what must be the most expensive McDonalds ever?!

Highlights of the trip: (from what i can remember right now)

Going to the Milan Art Fair
Eating lots and lots of pizza
Goign to a gay Italian club and seeing Brian get embarassed by a tranny!
hating our hostel, or aka homestel


After this trip, we ended up having what will forever be known as crazy friday

We woke up super early in Milan
Took a plane to London
Went to an art museum, saw Jeremy/Donna for a few seconds, and then
Hurried to catch our bus then plane to Dusseldorf

that's 3 countries in one day....
yeesh

Then in Dusseldorf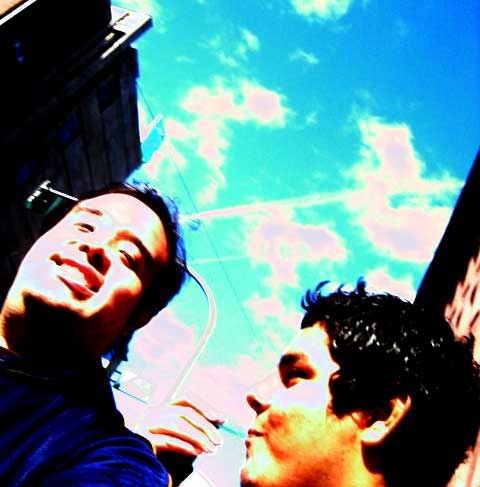 Brian and I gorged on gelato ice cream
......

guh i just feel tired now...and don't know if i should keep writing this entry.

I mean...it's just weird still being here in Berlin.

it's weird being so far away from everyone and everything I know

Now I am away from my family, from my friends...and even from the friends I made while in Leeds

I am alone in Berlin, albeit with a few people i could call aquaintances...l

and it's just really difficult trying to figure out what you want from live when you are faced with so much...

like i don't mean to complain, and i dont know if i will even upload this entry because it just sounds so whiney....especially when i honestly do feel incredibly blessed to be here ...

i dont know...

maybe i will just post pictures. yes...what's what i will do....
here are pictures in no particular order of people, things, etc. that i've come in contact wit in the past few months.....,